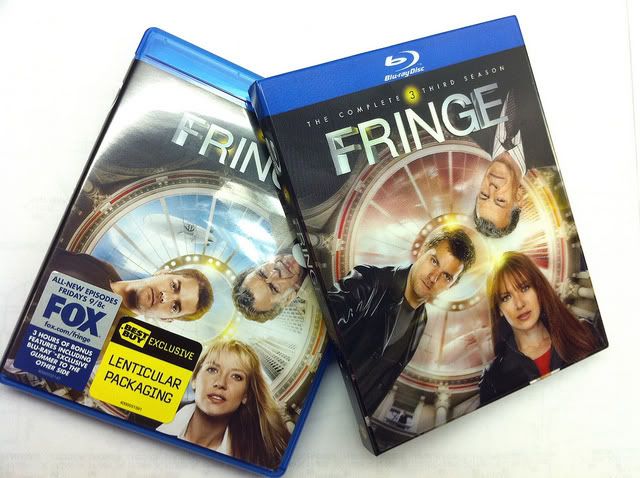 If you've not already bought one or are near a Best Buy that hasn't yet sold out, you'll want to know that Best Buy is offering an exclusive package for FRINGE's Season Three Box Set.
At first glance a 3-D cover providing an added dimension to the shot seen on the regular box, a slight tilt reveals a lenticular surprise as Walter becomes Walternate, Olivia becomes AltLivia, and Peter becomes, well, another Peter (Shouldn't they have had him disappear?). The background behind them subtly changes to a red universe as well.
They'll be available while supplies last and are available for both the DVD and Blu-Ray Sets. The shops I visited yesterday seemed to have about 2 3-D boxes for every regular one, so the odds are in your favor but they'll probably disappear soon.