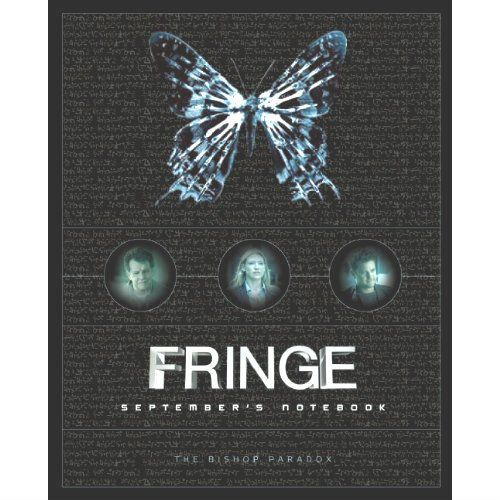 Well, the bad news is that
Fringe: September's Notebook
has had its release date bumped back to January 29, 2013, according to
Amazon.
On the other hand, Amazon has released the cover art for the much-anticipated tome and there's a very interesting subtitle on the cover:
The Bishop Paradox.
Now it may merely be September's way of naming all of the notes he's made pertaining to the Bishops and their particular case. But it's certainly interesting to consider just what additional meaning the phrase
The Bishop Paradox
may suggest. Is it something to do with Robert Bischoff? Or is it simply the paradox implied in Walter's discovery of a machine years before he actually invents it? Or... pick the FRINGE paradox of your choice.
At any rate, if one assumes that TPTB would not want to release the book until the show has concluded its run, perhaps the release date suggests that the end will come sometime in January.